Quality Repairs at the Best Price
Click for:
MediVision continuously upgrades its system to provide the very best in quality repairs. Many other repair facilities use the same technicians to repair and test the scopes. MediVision employs a separate department developed to control and maintain the highest quality and workmanship of service. Our Quality Control Department utilizes a variety of state-of-the-art instruments to measure and inspect different optical and mechanical properties of endoscopes.  As part of the quality control process, we perform the following tests on every rigid endoscope:
▪ Mechanical characteristics of the scope, such as the length and straightness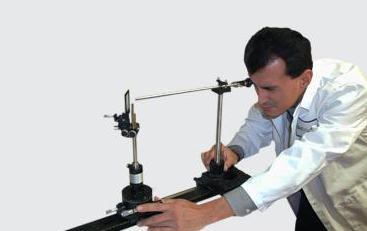 ▪ Optical distortion and field curvature
▪ Optical resolution
▪ Optical angle and field of view
▪ Optical transmission of the system
▪ Hermaticity
▪ Fiber optics data, such as angle and light transmission efficiency.